Drupal IRSSI/Console Setup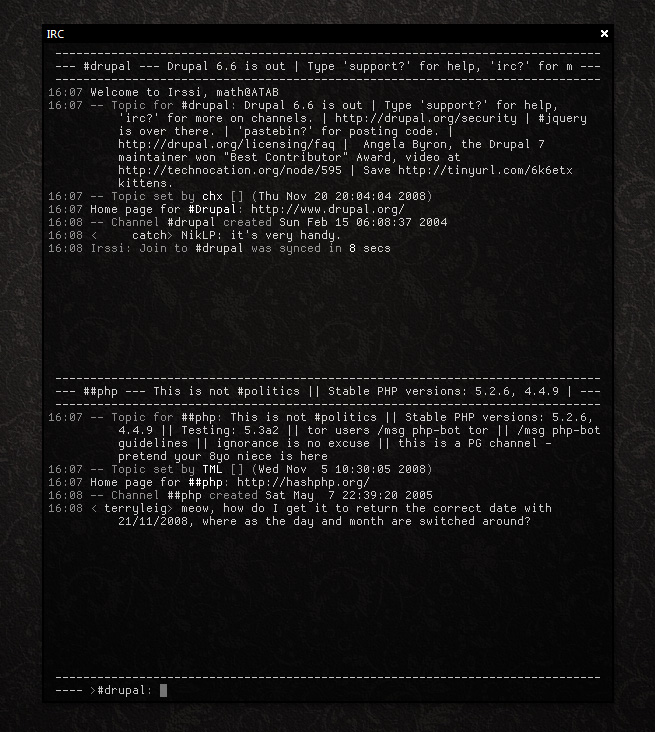 This is my dedicated stand alone drupal irssi setup. Here are some features:
Autoconnects to irc.freenode.net
Joins my fav channels #php and #drupal
Included customized and configured version of Console
Custom reshacked system tray icon
Custom irssi theme
You can of course easily change which channels and networks it joins by consulting the irssi documentation.
http://irssi.org/documentation/startup
Usage:
Install the font: Dina
Extract IRC.zip
Run IRC.bat
Don't forget to set your nick and such:
/set nick somenick
/set user_name someuser
/set real_name Bob User
To switch windows type:
/w 1 #To go to Status window
/w 2  ### To go to #drupal window
/w 3  ### To go to #php window
Download Link: http://floatsolutions.net/docs/IRC.zip
Irssi and Console are GNU Open Source Software Packages.